LiveScore Daily is here to deliver all the big talking points from the world of football throughout the day. Refresh this page for the latest stories in bite-sized chunks.
Robinson asks if Kane should continue
Paul Robinson has slammed England manager Gareth Southgate for not bringing on Harry Kane at half-time in the World Cup win against Iran.
The Three Lions captain is due for an ankle examination after suffering a blow in the second half of the 6-2 win, which included two assists.
Kane was hit by a tough tackle in the 48th minute and fell briefly, raising concerns about his fitness ahead of England's second group game against the USA.
With Southgate's side already 3-0 up and on the rise at half-time in the clash against Iran, former goalkeeper Robinson believes Kane should have been withdrawn to avoid a possible absence of his key man.
Robinson, 43, said: "He had an injury scare. I think Southgate honestly should have dropped him off at half-time.
"It was 3-0. There was no turning back for Iran. The game was over and dusted.
"There should have been more substitutions during the break. Southgate should have rested the players and given the players minutes they needed.
"There was no need to risk Harry Kane. There was talk of him being tired or exhausted ahead of the tournament, so why not give him a break?
"The game was over. Why risk him in the second half? Kane was excellent though. There was no sign of fatigue from him or any of the England players."
USA not intimidated by England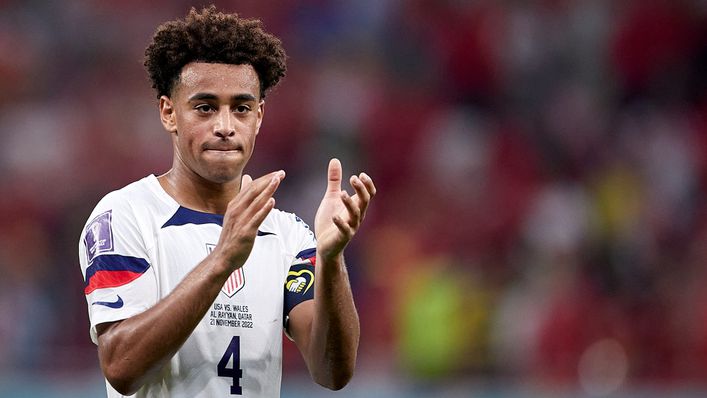 Tyler Adams insists USA won't be intimidated by England ahead of Friday's Group B clash.
The Three Lions made it clear why they are among the tournament favorites with their impressive start against Iran, while the Americans drew 1-1 with Wales.
Stars and Stripes captain and Leeds midfielder Adams, 23, said: "We're desperate to hit back and now we have an opportunity to do that against a good side.
"We will not be intimidated. We know how much quality they have.
"I've had the opportunity to play a lot of them in the Premier League this year but we have a good team too."
Gregg Berhalter's side impressed for much of the encounter with the Dragons, only to be recaptured later.
They took the lead in the first half through Timothy Weah, who deftly poked home after a wonderful drive from Chelsea star Christian Pulisic.
On Pulisic, Adams added: "He's an incredible player.
"What you saw on goal, he's probably the only player on the field who can set up this game.
"That's a little glimpse of what he's capable of. He's super talented and will be a huge, integral part for us as we continue to develop."
Son fit for the start of the World Cup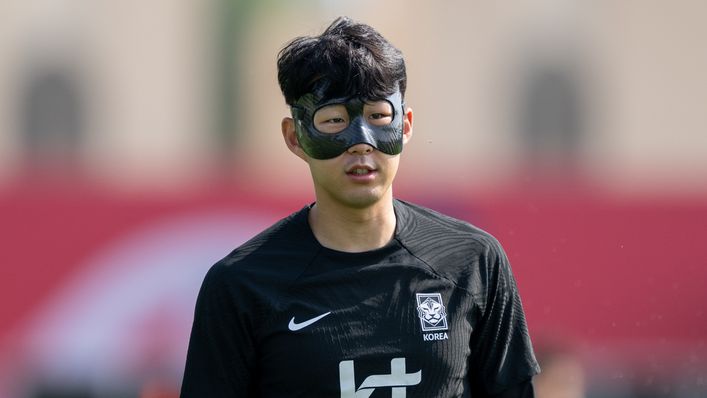 Heung-Min Son is fit for South Korea's World Cup opener against Uruguay on Thursday but will wear a mask following facial surgery.
The Tottenham star and South Korea captain, 30, underwent surgery earlier this month after breaking his left eye following a collision during a Champions League game against Marseille.
Son has been training with an eye mask in Qatar but his availability for the first Group H clash has now been confirmed.
Boss Paulo Bento said: "Son can play and will play.
"The fact that he will wear a mask is not uncomfortable for him, it goes without saying for him.
"We'll see how it goes tomorrow. We hope he's comfortable as much as possible. He knows and we know we can't take any chances after this injury."
Son is sure to be a Tasliman in Qatar, having scored 35 goals for his country in 105 caps.
England fans reveal ticket chaos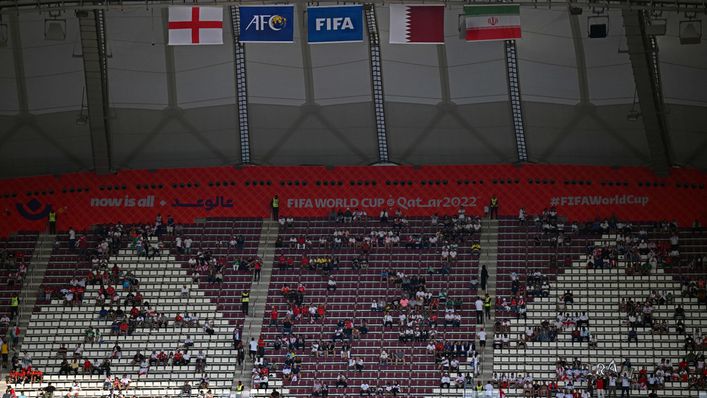 The Football Supporters' Association has urged Fifa to resolve "missing tickets" problems after some English fans faced lengthy delays ahead of the Iran game.
A number of fans were unable to enter the Khalifa Stadium in time for the Group B clash after multiple reports of missing tickets emerged on the official Fifa phone app.
Large swaths of empty seats were seen at the start of the game and a member of the FSA's England Fans' Embassy has now revealed the chaotic scenes outside the stadium.
Ashley Brown said: "The issue with tickets going missing has been widely reported and has been experienced first-hand by our England Fans Embassy team.
"On that occasion, one of our team had two tickets on his phone, he entered the stadium, and the other just disappeared and had to go to the ticket office.
"By that point, apps and technology were out the window when a guy with a bunch of paper tickets just wrote seat numbers on them and handed them out.
"This problem is well documented and FIFA simply needs to get on top of it. At the England vs Iran game, some fans had to wait in line for more than two hours to resolve the issue.
"Fans want to know that FIFA is taking this seriously by communicating fully what they are doing to fix the issue and what matchgoers should do if it happens to them – this needs to be addressed now.
"We would advise all supporters to arrive early in case of future issues."