What many football fans don't know are actually two English managers at the World Cup in Qatar.
Gareth Southgate is in charge of England and 47-year-old John Herdman has guided Canada to their first appearance on the global show since 1986.
Ahead of the Rouges' opening game against Belgium tonight, we put the spotlight on the County Durham-born coach.
Unusual track
The reason many have never heard of Herdman is that he took an incredibly unusual path to his current role.
After a stint at Sunderland academy, he moved to New Zealand in 2001, eventually working his way up from a development role to women's team boss.
He was in charge of the Football Ferns from 2006 to 2011 and his efforts there caught the attention of Canada, who named him their women's coach.
Herdman's success prompted the Canadian FA to appoint him as men's manager in January 2018.
break down barriers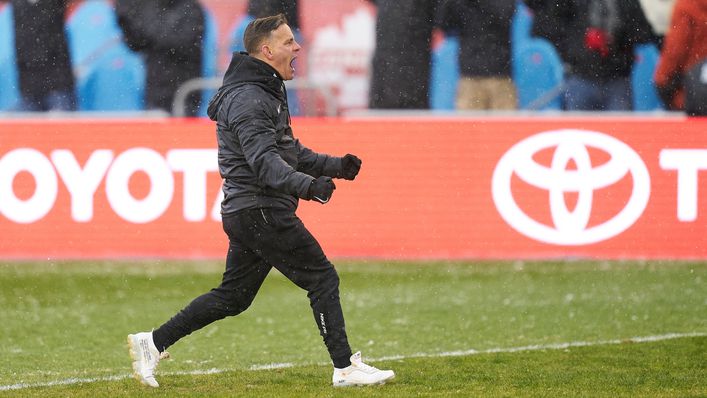 A manager who jumps straight from women's football to a similarly large role in men's football is virtually unknown – and he is the only coach to have guided a women's and a men's side from the same country to World Cup qualifiers.
But Herdman took charge of a Canadian side that didn't even make it to the last round of CONCACAF qualifiers for the 2018 edition.
He boldly said they would qualify for 2022 and has since used his appointment in his motivational speeches to the players.
He said: "There were a lot of men who got into the women's game but I think I was the first to move in the opposite direction.
"That's part of what we're trying to say to our players – to be first, to pioneer, to find that unbroken ground. It's cool to know that you were the first to do something."
Popular man
Canada's star players are Bayern Munich winger Alphonso Davies and Lille striker Jonathan David.
The latter has made no secret of his admiration for Herdman and the work he has done.
David said: "I think the biggest secret of our team is our coach. He brought in a brotherhood where everyone works for each other and works hard.
"From what I've heard from the older players who were in the national team before me, before John came, the group wasn't united.
"He brought everyone together. And tactically, he's very detailed about what he wants and how he wants to achieve it."
Additionally, Herdman uses every advantage to get results. He arranged for last November's qualifier against Mexico to be played in Edmonton, where it was -13C during the game and on an artificial surface.
A 2-1 win was their first qualifying win against Mexico since 1976 and propelled them to the top of the group, a position they never relinquished.
No expectations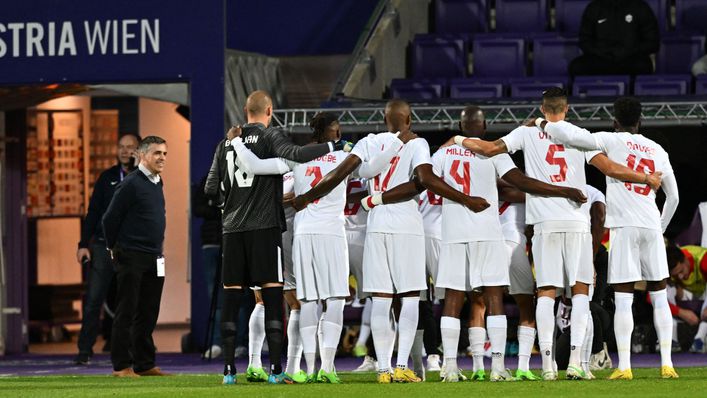 Despite their qualifying success and the fact that they will host the 2026 edition alongside the USA and Mexico, there are no expectations for Canada.
They have been placed in a difficult group alongside first opponents Belgium, 2018 runners-up Croatia and Morocco.
But Herdman knows that even an unlikely place in the last 16 would be huge for a country more used to falling in love with its hockey players.
He said: "If you take this team to a certain stage, the whole country will stop. That's a big part of what we know the legacy can be.
"This is the opportunity – when I say we're going about this with a real opportunity, the country hasn't had that feeling in about 36 years."