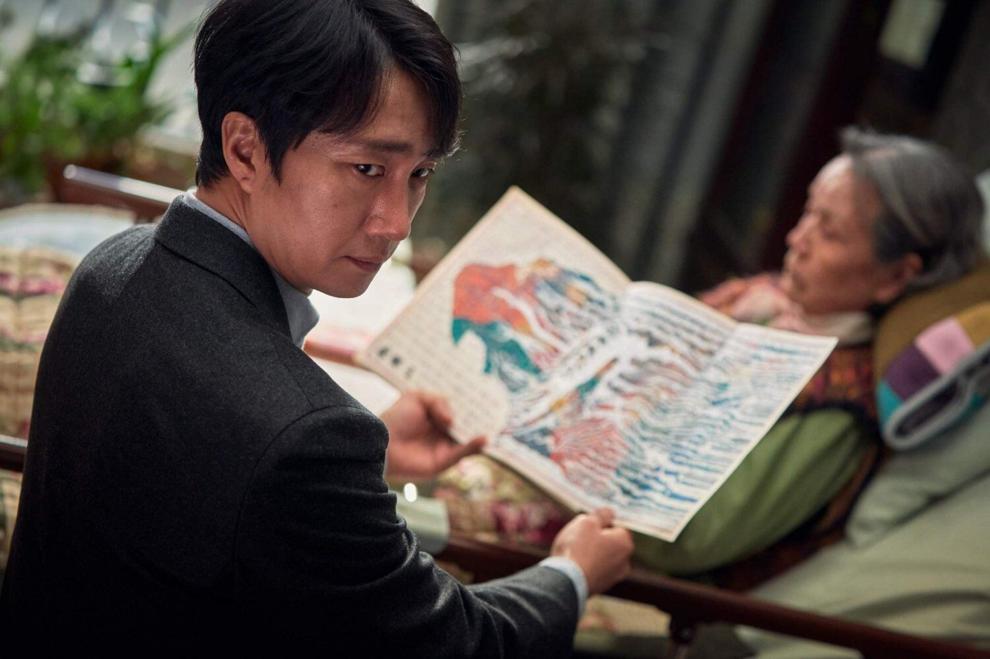 A detective investigating a murder investigates something that is not what it seems and gets away with another partner in the process. Stunning and precisely executed, "Decision to Leave" is one of the best of the year.
Through the revenge story of "Sympathy Series" or the vampire love story in "Thirst". Lastly, we have The Handmaiden, an eat the rich style family crime story with love at its heart.
Telling stories with all the emotions known to man is almost too easy for director Park Chan-Wook.
Described as violent and profane by some critics of his early work, the Korean director said he wanted to try something new with Decision to Leave. This may surprise some with a plot synopsis: "A detective falls in love with the widow of the man in his latest murder case."
But if you were to ask anyone like the old noir filmmakers, including Alfred Hitchcock and Billy Wilder, they would take this type of story in a seemingly old-fashioned direction. While that shows how far our expectations of macabre have come, it's still not enough to know what Chan-Wook has in store for you.
Let's start with the title. Why did we choose this concept of eternal love? Is a love that ends early a failure? Is it a warm-up preparing you for 60 years with the same person? Of course, college students don't need to hear that being in a relationship is hard work. You may be in the best or worst relationship of your life right now and hoping for the best. The idea of ​​making it last 60 years with the person you are with now may sound ridiculous. So when are you coming out? When is this person someone you leave behind? Or do you do the impossible and try to be friends with them after the relationship?
All of this is explored in the first 30 minutes of Decision To Leave. As a tip of a hat to genuine heartache, Chan-Wook uses this as the launch pad for a romanticized expedition into murder, mystery, loss, laughter, pleasure and faith.
This might seem like a bloated mess, but Chan-Wook explores each idea just enough to make you think, while all being held together by a central narrative. Even non-romantics will be more than impressed by this detective procedural drama. The main character Hae-Jun (Hae il Park) tries to piece together the fate of a hitchhiking influencer. Does it have something to do with the fallen man's mysterious wife? Is something darker at play? "Hitchcockian" – with the suspense and thriller attributes of the late British director Alfred Hitchcock – is perhaps too often tossed around in today's film community.
However, there may not be a better explanation for how this film will be revealed. We have the femme fatale, the solemn insomniac detective and other mysterious characters. There are also dramatic and crucial revelations. With these elements, this film is perhaps the most edited and creatively directed film of the year.
Plenty of shot options here will get your jaw on the floor. Perspective is key in this film. The camera often shows point-of-view shots of objects, animals, and characters. Chase scenes are shot not only from whoever is conducting the chase, but also from scratch. Cameras switch focus between multiple objects in less than ten seconds. Some montages last 20 seconds, which probably takes weeks to shoot and edit together. There is a lot of care and attention to what you see in each scene. Chan-Wook makes it look effortless, even if it seems like he's been working on it for decades. This film is a juggling act executed almost flawlessly – this time adding more depth to the characters at the center.
Chan-wook's work focuses more on the story and revelations than the characters. However, the editing helps to shake this up and makes this the most likable Chan Wook film. They usually feel like some devilish hitchock melodrama. "Decision to Leave" feels like a playful Hitchock tragedy, making it a must-read.
Rating: 9/10