November 23, 2022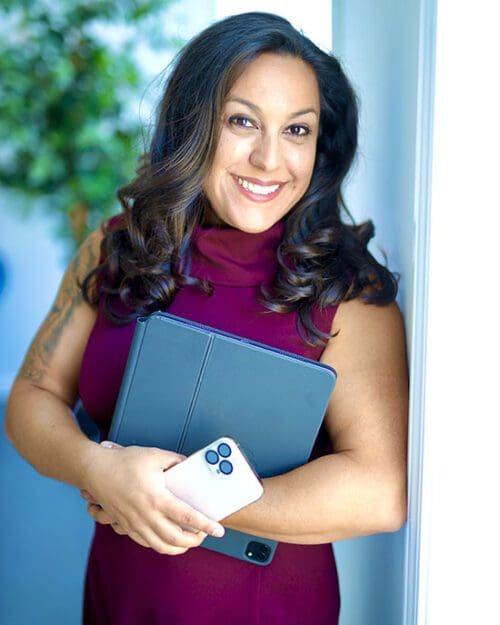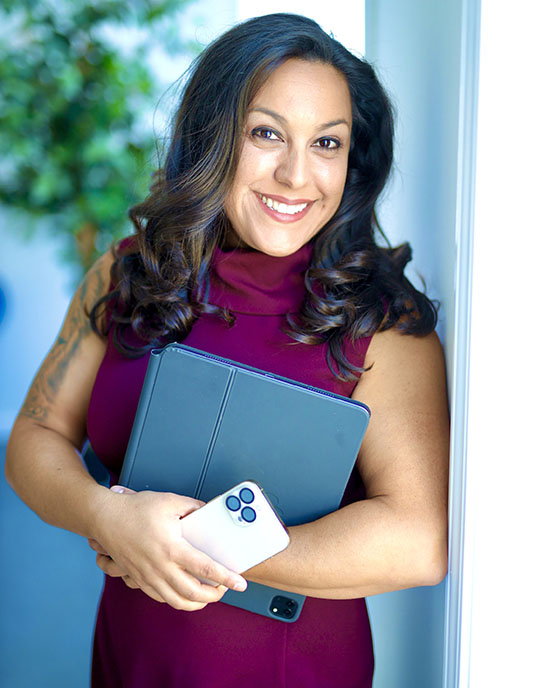 Balancing medication and sick children can be challenging.
Now, thanks to a Purdue University Northwest (PNW) alumna, there's an app and website for that.
Amanda Velasco, who graduated with a bachelor's degree in nursing in 2009, is the founder of The Pedi Dose, an app and web-based platform that parents can use to provide proper medication management for their sick children.
The idea for The Pedi Dose came from her time as an emergency room nurse caring for children who were not receiving the right dose or even medication because the parents did not know the dosage of acetaminophen and ibuprofen.
"The discharge papers were lost or unused," Velasco said. "I knew there had to be a better way, especially a digital option, since parents always have their phones, tablets or computers with them. The Pedi Dose is my solution to address this problem."
She started thinking about how to approach the problem. Velasco grabbed a notebook and began sketching out what the app should look like.
After completing the designs, she began working with a developer who produced exactly what she envisioned. The Pedi Dose was launched in January 2022 as a trial that received a lot of feedback.
I want every child to have effective medication management.
Velasco sees the feedback as an opportunity for growth and beyond that as a continued belief and investment in themselves and their future.
"We will always grow. There are more growth opportunities," Velasco said.
Security features abound in the app. Warnings are included because even common over-the-counter medications have age restrictions or require doctor's orders. Currently, paracetamol and ibuprofen are the items that can be dosed through the app.
Velasco found her way to Purdue Northwest through the International University of Nursing in St. Kitts. A native of San Jose, California, she was drawn to nursing because she was helping a neighbor who was injured after falling off his dirt bike.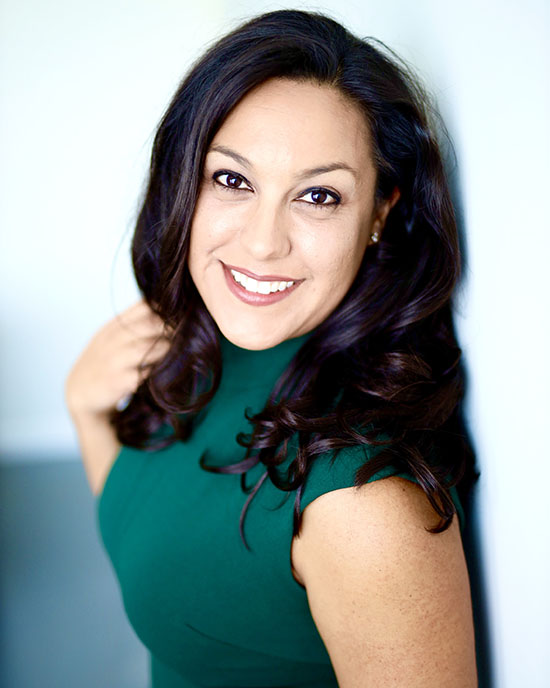 After earning her nursing degree, she returned to California where she worked at Cedars-Sinai Medical Center in Beverly Hills. She later transferred to Stanford Hospital, where she specialized in pediatrics.
Your caring instincts still shine through with this app.
"I want every child to have effective medication management," she said.
Velasco has always relied on research throughout their nursing career and expanded its use within their organizations, including surveys and feedback. The app is free to download for a limited time and costs $2.99 ​​per month or $19.99 for a year.
"When I started with this thought and knew it was possible, so many people told me it wasn't going to be successful," Velasco said. "But at a recent nursing conference, several people told me how they could tell it was developed by a nurse."
Parents, grandparents and carers can download the app or visit the website and set up an account. After entering a child's age and weight, the app can inform adults caring for a sick child about the timing and amount of medication. Educational resources and timed text reminder options are available in the app.
Parents can log daily prescriptions and over-the-counter medications and use these records for doctor visits.
Velasco has several goals, including improving care and avoiding costly visits to the emergency room or doctor's office by providing the app.
"My big goal is for families to use the app to give their children the right weight-based doses. I have provided the ability to have multiple children under one profile. When people download it, I encourage them to create a family profile, family account, family email address, and password so grandparents and caregivers can sign up."