In an action game, there can be a certain thrill of defeating hordes of enemies. Ghosting missions and no one knows you've been there, however has its own thrill. The stealth genre is incredibly overlooked and underappreciated as many of the main series are currently dormant, with the exception of Hitman.
RELATED: Relatable Things We All Do in Stealth Games
It's a shame as many quality stealth games are very rewarding to play. All three console brands offer some stealth games, but Xbox has more when backwards compatibility is factored in. An Xbox Series X|S is the easiest way to play some of the most classic stealth games, optimized for the best experience.
8/8

Splinter Cell: Chaos Theory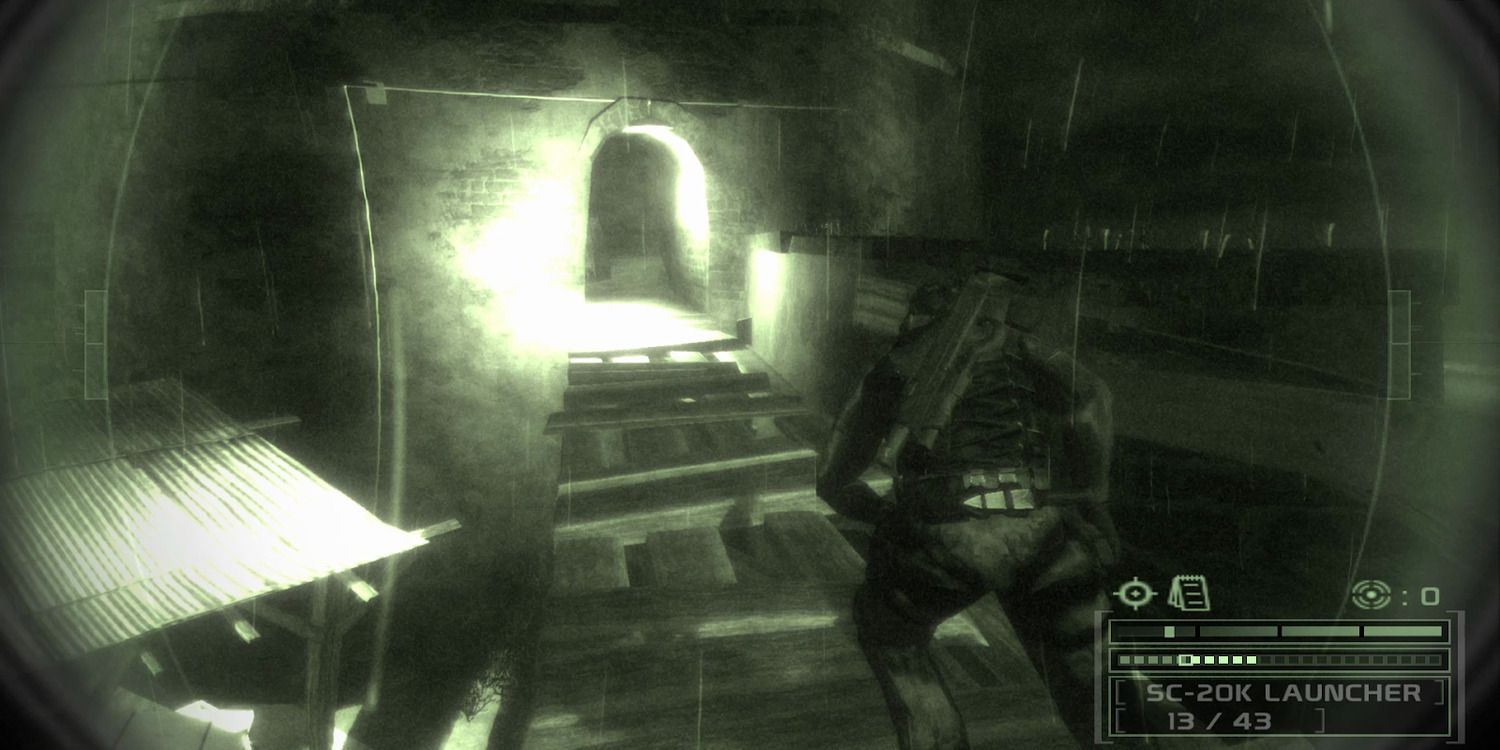 One of the best stealth games of all time is Splinter Cell: Chaos Theory. Although the game is over 16 years old, some aspects still look good, such as the lighting. It also helps that all original Xbox games run at near 4K on Series X consoles. Chaos Theory has some of the best level designs in the entire stealth genre, like the fan-favorite bank mission. Not even Hitman 2 could top that bench level.
For the first time on consoles, you have the ability to save instead of relying on checkpoints. This makes the game far more playable than the first two for modern audiences, which can leave you giving up in frustration due to checkpoint placement. Chaos Theory is a great place to start in the series.
7/8

Splinter Cell: Blacklist
Of the three Xbox 360 entries in the Splinter Cell series, Blacklist stands out. The only downsides to this game are the altered and less iconic voice actor of Sam and the joking ludo-narrative dissonance of Sam's movement, inappropriate for a person his age. Apart from that, Blacklist is one of the best stealth games of this generation of consoles.
The flexibility of the game is a highlight with three different playstyles. Ghost is the non-lethal stealth takedown and the traditional option. Panther is similar to Splinter Cell: Conviction gameplay in that Sam will kill everyone, but stealthily. Then there's Assault, the explosive all-out approach. All three styles are viable options, but if you just want to play Ghost it's still a lot of fun and doesn't feel like a disadvantage. With excellent level design and a 4K checkerboard resolution on Series X, it's a must for any stealth fan.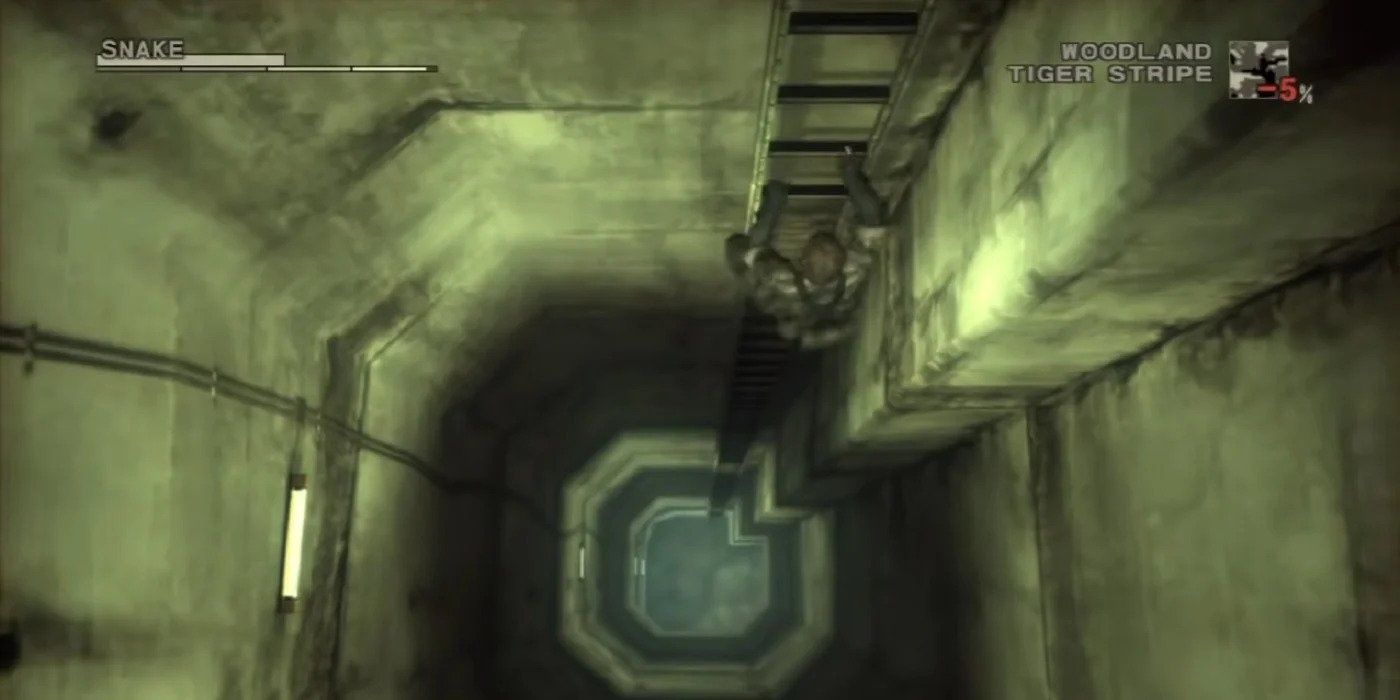 Metal Gear Solid HD Collection is an incredible remaster from Bluepoint Games. At a time when both the Silent Hill HD collection and the Zone of the Enders HD collection were missing, this remaster stands out. These two titles still hold up today and have quite a lot of replay value. MGS2 has tons of VR missions and MGS3 has so many available tools that Snake can use that it's always fun to replay.
Playing these two classics on Series X|S is the best way to play them. MGS2 does have a PC port, but there are a few issues. Unfortunately, the two-pack collection has been off the list for a while. Although Konami claims it will return, it hasn't done so yet. Thankfully, a physical copy isn't very expensive, the only problem you might have is finding this stealthy duo.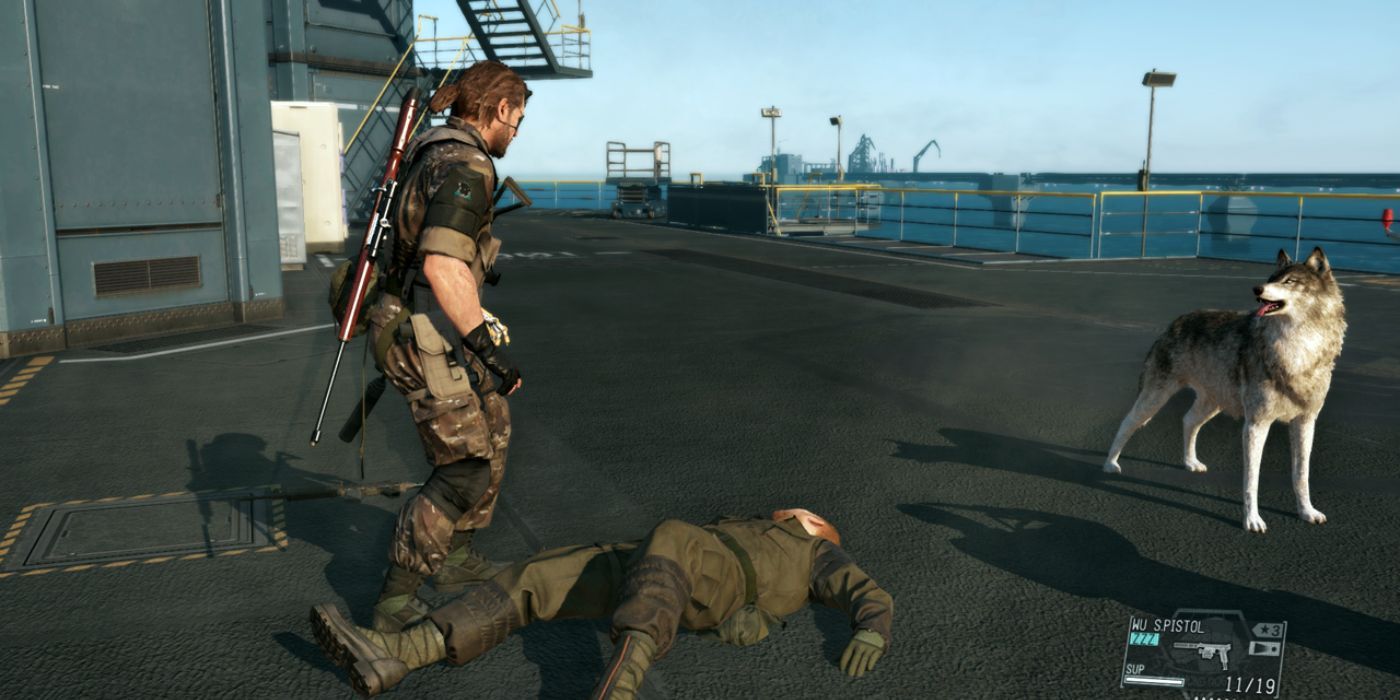 One of the more controversial entries for Metal Gear fans, The Phantom Pain features a bare-bones story but has arguably some of the best stealth gameplay of the modern era. The game is basically a stealth sandbox that gives you a location to infiltrate, a variety of objectives and obstacles, and gives you the freedom to do whatever you want.
RELATED: Best protagonists in stealth games
There is so much more freedom compared to the other Metal Gear titles. It can take well over 100 hours to fully complete, and the gameplay is so much fun you might want to give it a try. The weaker story might disappoint die-hard Metal Gear fans, but if you're just looking for an excellent stealth game, you'll have a blast.
4/8

Hitman HD Pack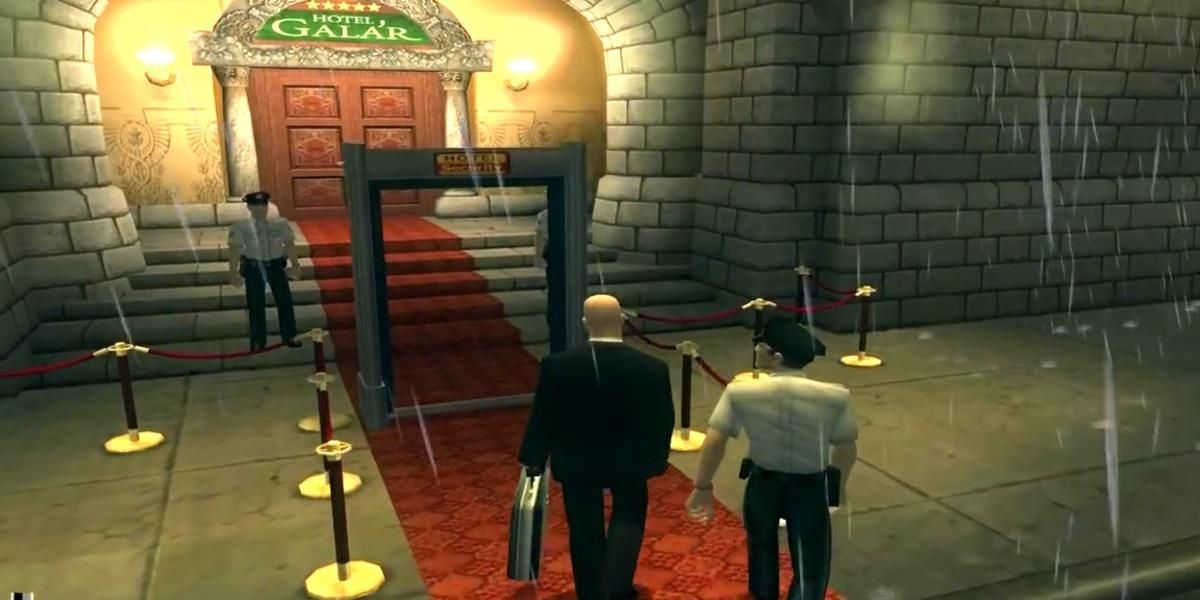 While most of the Hitman games are available on PlayStation 5, two are exclusive to Xbox and PC. Hitman HD includes Hitman 2: Silent Assassin and Hitman: Contracts. Playing on Xbox Series X|S is the easiest way to play Silent Assassin as running the PC version on modern computers can be tedious. However, Silent Assassin is one of the weaker entries in the series as the AI ​​tends to be very buggy and the game is a bit too long.
However, Contracts is still an excellent stealth game. The title is half new missions and half remastered levels from the first hitman. The level design is much better than in the first two games, the AI ​​is less buggy, and the item wheel makes its much-needed debut. Both games, especially Contracts, are must-haves for fans of stealth games.
3/8

Assassin's Creed 1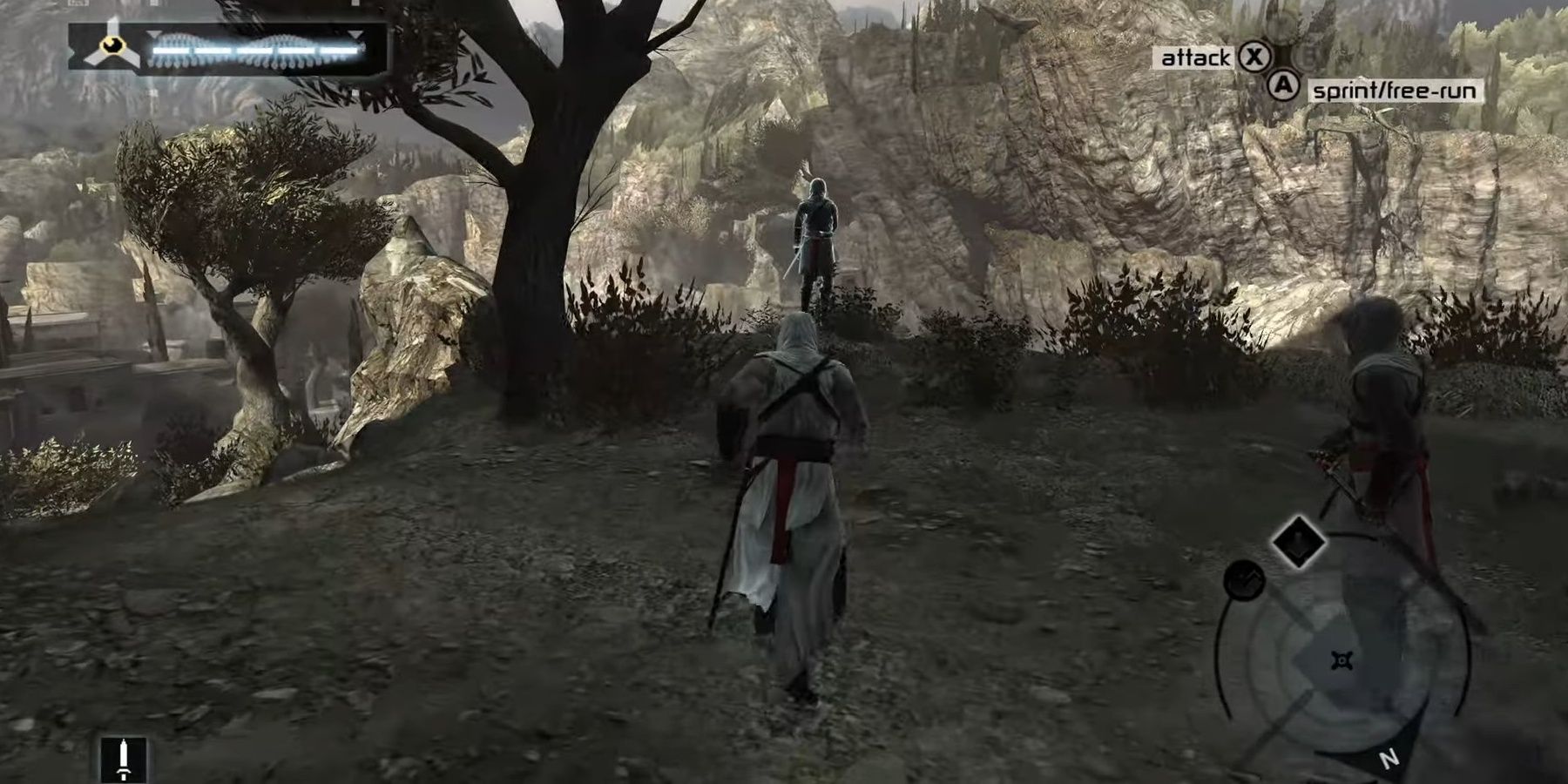 Going back to the original Assassin's Creed after the series has lasted so long is incredibly interesting. The first entries were mainly social stealth games, in contrast to the later entries. Quite a few of the sequels are better, but the original still holds up as a quality stealth title with many interesting ideas of its own.
RELATED: Best Co-op Stealth Games
In fact, of all the games in the series, the original is the one that focuses the most on stealth gameplay. Playing on a Series X is the best way to play on consoles as it offers FPS boost and runs at almost 4K resolution. Because it's a Ubisoft game, it often sells for less than $10, and at that price point, it's totally worth it.
2/8

Deus Ex: Humanity Divided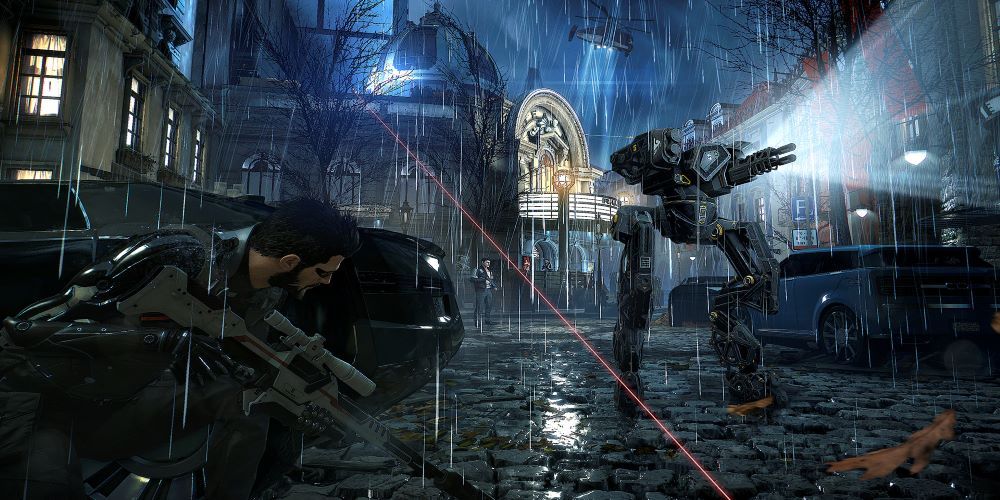 Deus Ex: Mankind Divided will not even begin to be described as criminally underrated. While the game's predecessor, Human Revolution, might be a better and more well-rounded game, Mankind Divided gets overlooked and actually does some things better. The side quests are much more memorable, the hub world has been improved, and there are more diverse gameplay options.
This includes stealth, which is handled much better by removing mandatory boss fights. The game features the Series X's FPS Boost feature, making it the only console version to run at a solid 60fps. Mankind Divided is one of the best – if not the best – stealth game for the Xbox One console generation and a must-have for the Series X|S.
1/8

Batman: Arkham Knight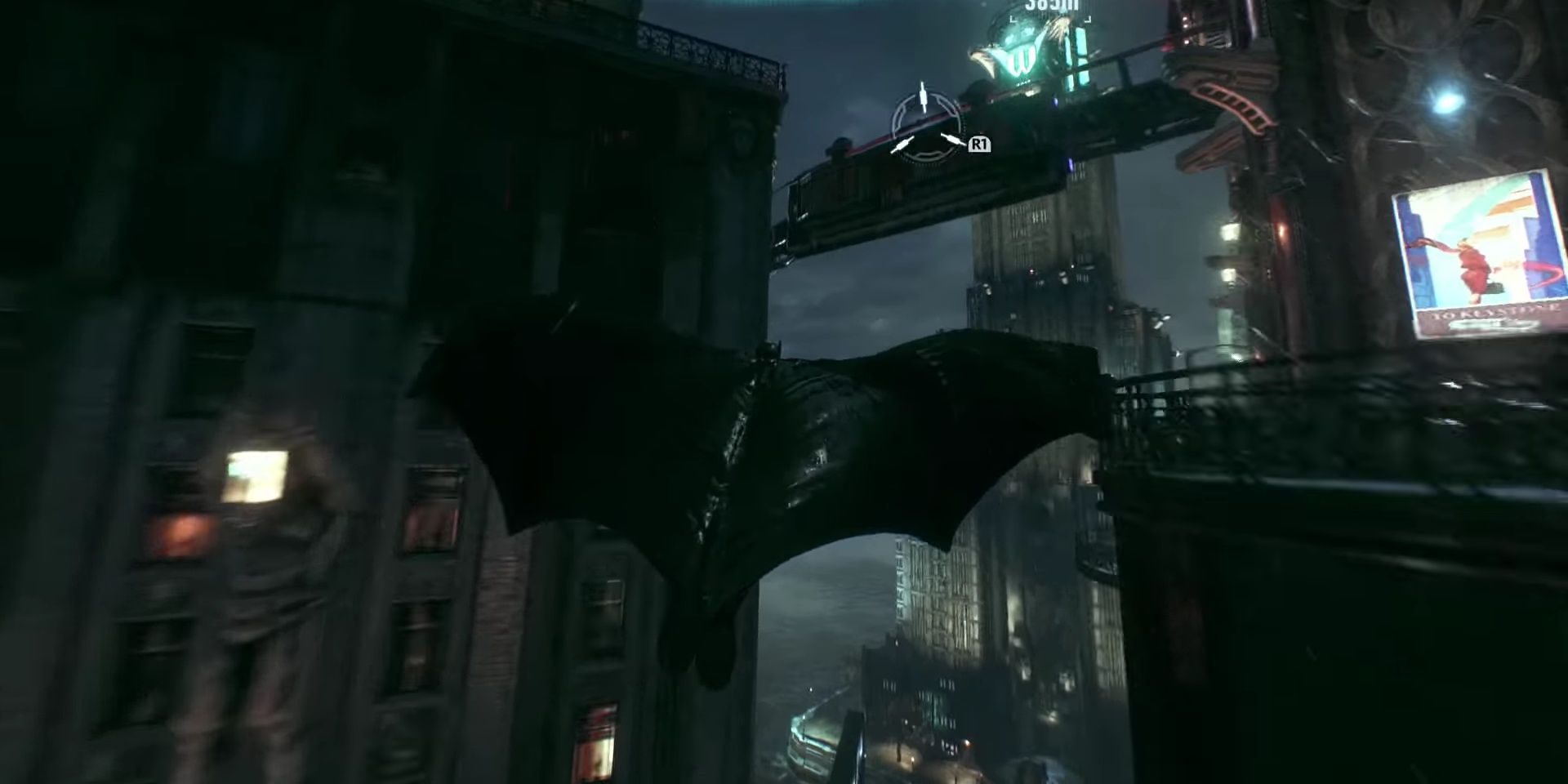 One of the 2015 game of the year contenders was Batman: Arkham Knight. As the finale to the Mainline trilogy, Arkham Knight offers the best and most challenging stealth gameplay in the series yet. Arkham Asylum and City were both fairly simply camouflaged, spending most of your time on some sort of high platform, waiting to fall down and strike.
In Arkham Knight, Rocksteady made it a bit more difficult to play this way, as enemies are much more aggressive in the tools they use to track down and fight Batman. You'll need to play a little fast and loose with stealth, as direct melee combat is just as important, and you'll spend a lot more time on the ground (in the Batmobile) than in previous games. However, when you go at rest, it's a lot more tense and leads to stealth being one of the main highlights of the game.
NEXT: Sneakiest Stealth Suits in Video Games