As in any household during the holiday season, there are many big media indulgences when we throw out one calendar and put up a new one. The Urbanist is no different and we'll be hosting a couple of end-of-year events and look forward to the next few weeks.
However, few media traditions tend to be as saccharine as those involving Thanksgiving. Will we get on with the things we're grateful for and try to squeeze a few tears from the reddit-dazed and ravenous readership? Or will we all jeopardize journalistic integrity and whip up a handful of turkeys for the year, mocking weaknesses and kicking someone when they're deservedly put down?
Of course, The Urbanist can't do anything normal. So we're going to talk about Thanksgiving meatballs. Just like the hot platter of tomato sauce, pig and softball-sized veal monsters that pop up at the holiday buffet, these morsels stand out because they so poorly fit into the overall ambiance of the day. We're not even sure who Aunt Marseille is, why she insists on doing these things, or how she fits into the family.
But damn, after trying one we're glad they're around. If we cut through all the cream and sweet pies, we find that they are great in and of themselves and also something necessary. They are a reminder that traditions begin somewhere. Why not here today.
Bonus, put in a glass of sherry, Aunt Marseille tells the story about your grandparents, a trip to the Dells, and a shaved mustache named Perkins.
both
Tucked away on the north end of Lake Washington and overshadowed by neighboring powerhouses like Seattle, Bellevue and Redmond, Bothell is easy to forget. Skirting the cluster of businesses and homes on SR 522 or the twisting intersections of I-405, this city of 48,000 people glides by. Despite having a UW campus and a McMenamins, it mostly flies under the radar.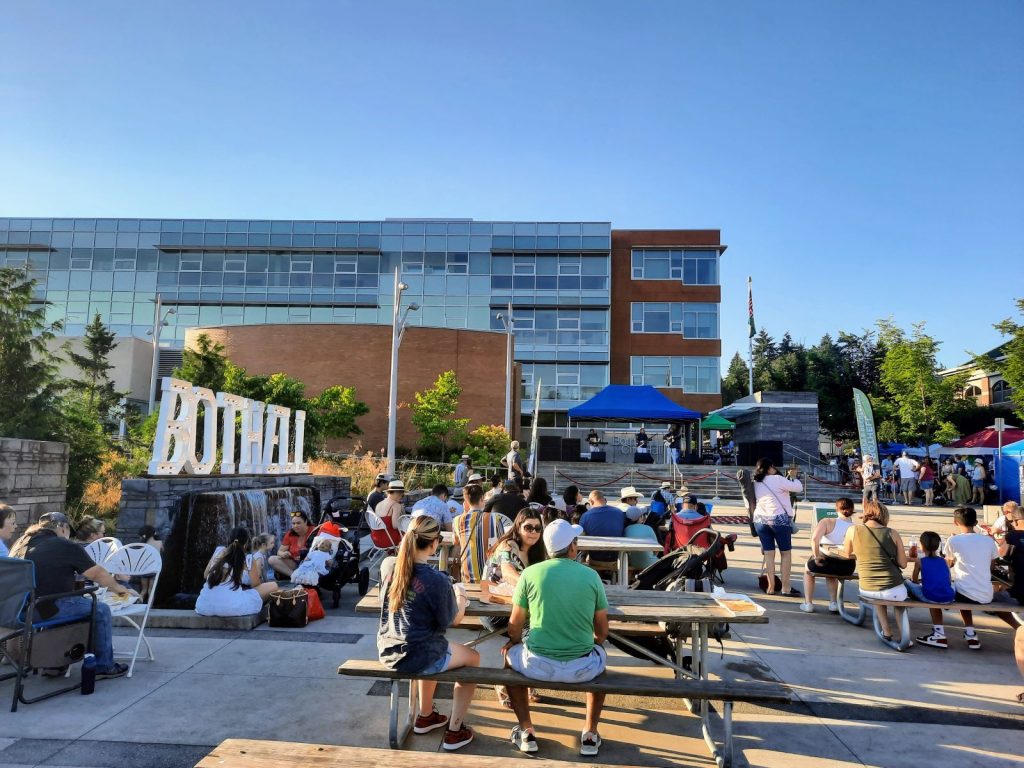 No matter how sleepy they seem, Bothell is tearing up the progressive urbanism script these days. The speculatively developed town hall has anchored some impressive housing and frontage developments that complement the cozy town center. The City Council has expanded the downtown open street program, making Main Street's bars and restaurants a thoroughly enjoyable urban space. And urbanist favourite, Davina Duerr, fought the good fight in the HB1099 legislature to incorporate climate change into comprehensive plans. Although it failed, she returned to her position on Bothell City Council and persuaded the city to stick with it anyway.
It's easy to dismiss these as hamlets in a fairly sprawling suburb. But that reduces the effort required to turn a ship, let alone one that big.
KIRO7's Crystal Fincher-led election night coverage
November 8th was not to be a good night. The Red Wave was poised to erase the last whisper of representative democracy from the map and sweep away the minimal progressive advances of the past two years. So for anyone hoping to enjoy breathable air or human rights, tuning in to television broadcasts was a fool's errand. At least on the KIRO7 show, Crystal Fincher was seen to comfort us on the brink.
We first learned about Crystal Fincher's interviewing and reporting skills from her Hacks and Wonks podcast. Casually amazing with questions and topics, the podcast is the second most important local thing we subscribe to. (Her reporting was so good that we invited her to serve on The Urbanist's board of directors.) Election night confirmed Fincher as the best-informed correspondent for Seattle news. She easily combined the actual events of the day with a comprehensive basic understanding and was as excellent a representative of "the left" as any two-way television coverage could wish for.
The reality of election night was different. We're not quite ready to say that democracy was saved or even gently enhanced by the Midterms, but the nation appears to have sidestepped the hellish proto-fascist MAGA event horizon for now.
We appreciate Fincher's professionalism all the more. She completely avoided the cackling and pointing that we would have done in the same situation. Watching the crooks, oligarchs, and predators toss and turn their explanations for the Republican failure could have been unbearable. But Fincher's handling of her selfish lies with her general good nature was adept and grew calmer as the evening wore on. A reminder that we could just be okay.
Ranking Choice
Seattle voters got a late menu replacement that turned out to be delightful. Instead of an unpalatable approval vote cooked up in a centre-right think tank, Seattle voters had to sink their teeth into the ranked ballot — a battle-tested recipe for reforming elections to represent the will of the people with the full flavor of grassroots support. Both editorial offices The Seattle Times and The unknown poo poo had evaluated the election vote for various reasons, but voters gave the go-ahead anyway, showing that some measures are too popular to be blocked by these two powerful supporters. (The Urbanist Elections Committee got it right, by the way.)
Credit for adding ranked voting to the menu goes to Council Member Andrew Lewis, who sponsored the amendment that added it to the ballot alongside consent voting, which involved paid signature collectors funded in large part by a crypto billionaire bought the ballot. The result is that by 2027 at the latest — and possibly in time for the mayoral election by 2025 — Seattle voters can rank and follow their candidates to their heart's content, rather than engaging in strategic voting only for candidates deemed most viable.
This allows better hopes for candidates without the blessings of the traditional king and queen makers. Incidentally, that may be why The Seattle Times and The Stranger had so many very serious concerns. Like an unexpected Thanksgiving meatball, leaderboard voting has arrived and could become one of our favorite treats for November.
Candlelight concerts
No matter which phase of the pandemic we are surviving now, at least there is the return of live music. It's been a difficult two years for venues and artists, as well as the fans who want to enjoy art with other people. And nothing was more welcome than the moving, intimate candlelight concerts.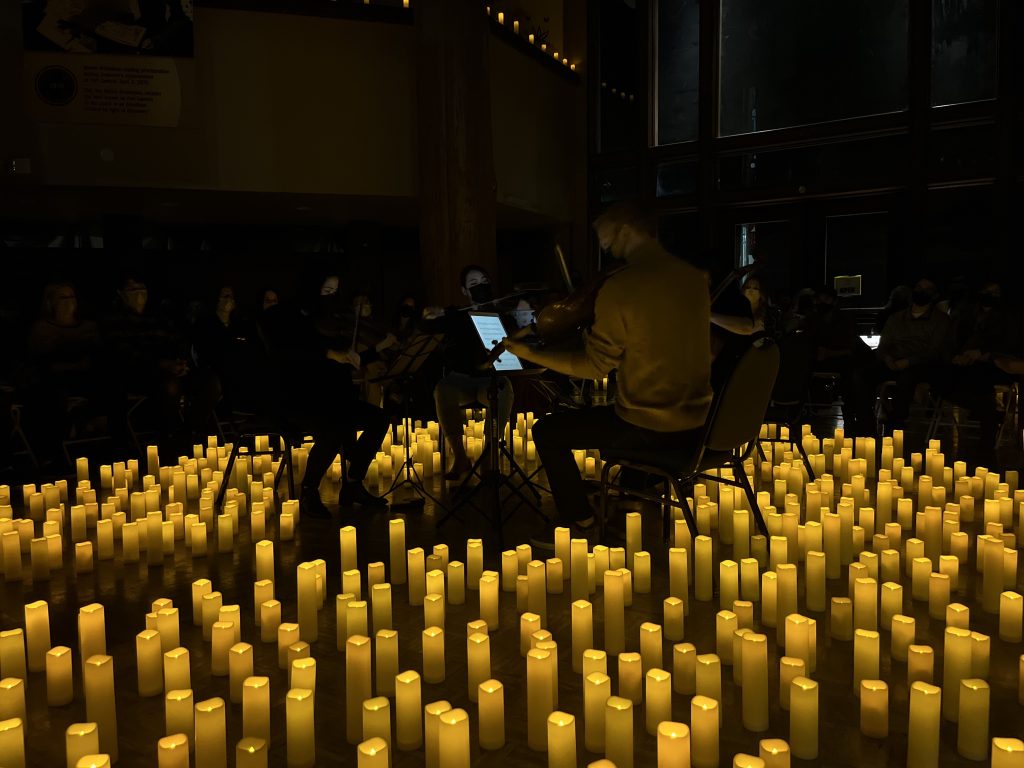 The shows take place in various, surprisingly humble locations across the city, and bring a local act to the stage with a monster number of candles. Then the lights go out and the music starts. It's enlightening in all the right ways. In the round, the audience often gets a completely immersive feel of the sound played over the natural draw of flames and flickering. A surprisingly immersive experience.
For a music city like Seattle, the absence of live art is a physically painful experience. But not everyone is ready to jump right back into stadium shows with thousands of fans and monopolistic gatekeepers. The candlelight concerts were a beautiful and soothing return.
The Decline of Bullshit Food Trends
Cronuts and gourmet cupcakes and gold leaf everything. None of them lived up to the claim of gastronomic pleasure. Sure, layers of buttery goodness encrusted with sugar are amazing, but it's always been amazing and didn't need a suitcase name to brand it. Good relief from the lines to get one too.
Of course they are not completely gone. There are still dedicated cupcake shops in town, but they're noticeably expanding into ice cream, coffee, and other goodies. There are more videos of people laughing at gold leaf steaks (and their stupid bills) while there are people eating them. Really, that's as relative as real life can get.
What may have changed is the seriousness with which we take the latest food trends. We've become self-aware enough to realize that the trend is just that: fleeting popularity. We seem to have moved on from eating itself as the next thing. Instead of raving about the Joi-de-Viddles, we like to travel with others. We enjoy the food quite well, but value the entertainment of the experience more.
West Seattle Bridge reopened
Many city dwellers thought the emergency closure of the West Seattle Bridge could be an opportunity to prioritize transit traffic and deprioritize single-occupant vehicles. Whether it was a total rebuild, demolition and reliance on lower bridges, or light rail speeding up, we would have preferred just about anything to improve the status quo of an eight-lane, polluting asphalt pipeline dumping climate arson across the Duwamish. Nonetheless, we've achieved the status quo wrapped in carbon fiber.
But we also like West Seattle, our friends who live there, and to be honest, we don't want an entire borough to be abandoned. The closure sucked and we're really glad it's over. Motorists see the biggest gains, but transit drivers also report faster journeys. Discussion can now turn to real improvements in transport and infrastructure without the pressure of a cartoonish countdown clock hanging over the proceedings.
The reopening also cuts out the nonsense surrounding a gondola. Well done, bridge. Well done.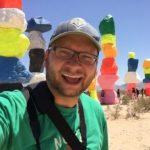 Ray Dubicki is a stay-at-home father and on-call parent who handles general school and neighborhood chores in Ballard. So he can see how urbanism works (or doesn't work) during the hours when most people are cooped up in their office. He is a trained attorney and urban planner with extensive planning experience, from enforcing legislation to developing universities and writing building codes. He enjoys working with PowerPoint, but only because it's no longer a weekly requirement.