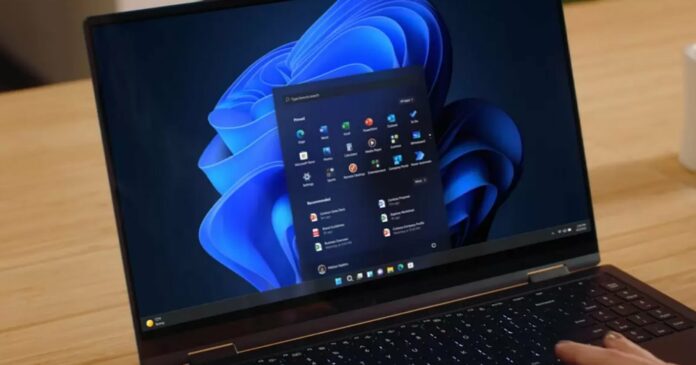 Windows 11 KB5019157 is now available for download in version 21H2 (Original) with some improvements and several bug fixes. As usual, Microsoft has also released direct download links for Windows 11 KB5019157 offline installers – these can be used to upgrade systems manually.
KB5019157 is an optional update for Windows 11 version 21H2 and cannot be applied to newer versions of the operating system. This isn't a big cumulative update, but it contains many important fixes and improvements. For example, Microsoft is bringing back Quick Assist to Windows 11 with Update.
For those who don't know, last year Windows 11 shipped without the Quick Assist app, a tool that allows users to remotely view or control a device over a network or the internet and is used by businesses to to solve problems with their employees' hardware. The tool works remotely and allows anyone to solve problems without directly touching the PC.
This optional patch would appear as "Preview of 2022 November Cumulative Update for Windows 11 Version 21H2 for x64-based Systems (KB5019157)' on Windows Update. To begin the installation, simply tap the "Download and Install" link and reboot when prompted.
After installing the update, your device system build number will be increased to Windows 11 Build 22000.1281 and the version number will remain 21H2.
Download links for Windows 11 KB5019157
Windows 11 KB5019157 Direct Download Links: 64-bit
The link opens Microsoft's update catalog, where you can click the "Download" button next to the version of the operating system installed on your computer.
Windows 11 KB5019157 (Build 22000.1281) Changelog
Besides Quick Assist, Microsoft has also fixed persistent errors for the Microsoft Store when trying to install new updates. The update addresses an issue that impacted the reliability of app installs on enterprise-managed systems.
Microsoft fixed several other bugs, including an issue affecting on-premises Unified Update Platform (UUP) customers. Fixed a bug where D3D9 might stop working when using Remote Desktop. It also fixes an issue affecting the Windows Firewall service.
Here is a list of all the major bug fixes and changes:
Fixed an issue where apps might run using the Windows Lockdown Policy (WLDP).
Fixed an issue affecting Defender for Endpoint.
Fixed an issue affecting TextInputHost.exe.
Fixed an issue affecting pinned apps in the Start menu.
In addition to the above fixes, the update also ships with the Windows 11 Servicing Stack Update – Build 22000.1270. Installing the bundled servicing stack allows quality improvements to be made to the servicing stack, ensuring a robust and reliable Windows Update experience.
In the documentation, Microsoft confirms at least two minor known issues in this release:
Users can have problems with Kerberos authentication.
Users may not be able to connect to Direct Access if they temporarily lose network connectivity.
The company is not aware of any major known issue, nor could we find any reports of widespread issues. Windows 11 November 2022 Update can be expected to be stable and installable on primary machines, but it's always better to skip optional updates as you can make the bug fixes in next month's patchday cycle.
Those on Windows 11 22H2 will get another optional update later this month.
It is also worth mentioning that due to minimal operation during the holiday season (Western New Year Season) Microsoft will not be rolling out any new optional updates in December. While the optional updates will not be released, there will be a monthly security release for December 2022.